Have you decided to work for yourself? That's fantastic, but before you get into the nitty-gritty of operating your firm, there's one thing you must do first: register as self-employed. Not sure where to begin? Check out our thorough guide on register as self-employed in UK, which will show you how to make the process work for you.
Why is it necessary to register as self-employed?
It is essential to register as self-employed if you establish your firm. It is done so that HMRC knows how much you make and may charge you the proper amount of tax.
When must I register as self-employed?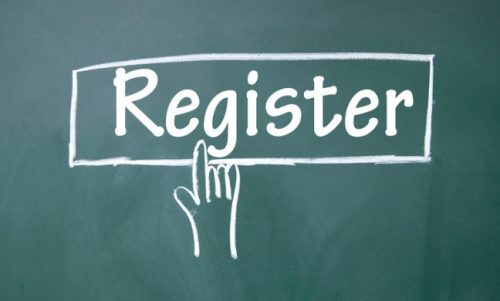 According to gov of the UK, you must register for Self-Assessment and Class 2 National Insurance by October 5 in the second tax year of your firm. For example, if you began your business on September 21, 2019, you must register by October 5, 2020. If you don't, you might be penalized, so get your registration in order as soon as possible.
How can I register as self-employed in the United Kingdom?
It is straightforward to learn how to register as self-employed in the United Kingdom. Here's a step-by-step walkthrough of the registration process:
Determine if you need to register
First and first, you should determine if your work qualifies as self-employment. HMRC can assist you in deciding whether you are employed or self-employed for tax reasons. If any of the following statements apply to you, you are most likely self-employed:
You are the only proprietor of the company.
You have control over how and when you work.
You provide the majority of the necessary equipment for the work.
You have more than one client at the same time.
You have the option of employing others.
You charge a predetermined set fee for your services.
To find out for yourself, use the HMRC's Employment Status Checker. It's time to register if you're a self-employed worker.
Register with HMRC to notify them that you are becoming self-employed
HMRC recommends that you register with them as soon as you start working for yourself. However, you are not required to register as a sole trader until October 5 of your business's second tax year. A fiscal year extends from April 6 through April 5 of the following year.
So, if you launched a new firm as a sole trader in March 2021, you have to register until October 5, 2021.
If you started self-employment in May 2021, you have until October 5 2022, to register with HMRC as a single trader.
You must register with HMRC using three procedures, depending on your unique circumstances.
1. Becoming self-employed for the first time and having never filed a tax return
If you have never filed a self-assessment tax return, you should register your new company with HMRC online.
You will be enrolling for Self-Assessment tax and Class 2 National Insurance at the same time if you do this.
2. Starting your own business for the first time and having previously submitted a tax return
If this is your first time being a sole trader and you have already filled out a Self-Assessment Tax Return as an individual. For example, if you have received non-taxable income like rent or investment income. You must fill out form CWF1 to register as self-employed and for Class 2 National Insurance. It allows you to preserve your current Self-Assessment account.
3. You have previously been registered as a single trader
If you have previously registered as self-employed and want to re-register, you should use form CWF1.
Choose a name for your new company
What are you planning to name your company? It is the most exciting start-up chore for many new company owners, and it takes a lot of time!
Remember to check whether your selected company name is already in use. Because there is no registration of self-employed company names, you should do an internet search to discover whether someone is currently operating a business with your selected term.
Because you are self-employed, you are responsible for your tax and National Insurance obligations.
You will be responsible for calculating and paying your tax and National Insurance responsibilities after registering as self-employed with HMRC. It implies that you must fill up and submit a self-assessment tax return to HMRC each year.
Many solo proprietors use an accountant to handle their tax concerns. A skilled accountant can help you navigate this complicated sector while advising you on the most tax-efficient operation method.
Tax money should save in a separate bank account from the start. You will never have to scramble about and hunt beneath the couch for money to make a tax payment if you do this. Your accountant can advise you on how much tax you should anticipate paying.
Class 2 NICs are due – now (2021/2) £3.05 per week above £6,515 per year. Sole traders must pay Class 4 National Insurance payments, which are presently 9% on yearly income between £9,568 and £50,270 and 2% on profits over this amount (2021/2 tax year).
Because the regulations are complicated, it's best to get guidance from your accountant about your financial circumstances.
Is it necessary to register for VAT?
If your company has or projects to have an annual turnover that exceeds the current VAT registration level, you must register for VAT. The registration barrier for the fiscal year beginning April 20, 2021, is £85,000. You'll need to keep an eye on how well your new firm is performing since once your yearly turnover exceeds the criteria, you only have 30 days to register.
Conclusion
Register as self-employed in UK is the easiest method to establish a company in the UK. It is also known as becoming a sole proprietor. If you've chosen to go it alone and become self-employed, you're embarking on an exciting path. But, before you begin, you must first register as self-employed. To complete this activity, follow our instructions on registering as self-employed above.