Are you ready to bring your brilliant business concept to life?
Starting a business in the United Kingdom might be difficult, mainly if you are not from the European Union. This article provides information on creating a business in the United Kingdom, covering the many forms of business formations, taxation, and administration. The first step is to acquire all of the information required to establish a UK business with Companies House. The United Kingdom nurtures and promotes entrepreneurship by having millions of self-employed company owners, single traders, and freelancers. However, the methods and documents for register a business in UK are not immediately apparent to the aspiring entrepreneur. It includes deciding on a corporate structure and formalizing how your firm will operate. Don't worry. We're here to help you out.
Business culture in the United Kingdom
According to official government data, there are around six million private sector businesses in the United Kingdom. This number is increasing. Three-quarters of UK firms do not employ anybody, implying that self-employed sole traders or partnerships run them. Around five million UK inhabitants are self-employed, accounting for 15% of the total employment.
Men are significantly more likely to be self-employed, with women accounting for just 33% of the self-employed workforce. Persons of Pakistani or Bangladeshi ancestry make up the largest share of self-employed workers (24 per cent), followed by people of Chinese and other Asian origins (16 per cent) and people of white descent (10 per cent) (15 per cent).
Why should you register your business?
Starting a business in the UK is becoming a popular option for entrepreneurs, with start-ups being a typical hobby for people in full-time jobs or a means to escape the corporate office for the country's 192,000 workers who work for the country's small creative firms. As the number of individuals interested in establishing a company grows, it's arguably more important than ever to learn how to register a business – that is, to guarantee you're forming a legal company.
To begin with
Before you begin the incorporation procedure, you will require:
a business name; an address for the firm; at least one director; this person does not need to be a UK resident; and at least one shareholder, who may be an individual or another business.
When a business registers in the UK, it must have a memorandum and a 'articles of association' document. Standard template papers may use, or expert consultants can prepare them on your behalf.
It is not a legal need to have a director or shareholder who is a resident of the UK to establish a UK business. On the other hand, many banks may need you to have local directors or shareholders before opening a UK business bank account.
Your options
It is simple to start or develop a business in the United Kingdom. You have control over how your firm functions.
Forming a private limited business is the most common method for incorporating a business as a distinct legal entity in the UK.
You may also form a business as a sole trader (with full accountability for the firm's debts) or as a partnership (where you share the liability with other partners in the business).
The online registration (incorporation) of a private limited business in the United Kingdom usually takes less than 24 hours.
How to Register a Business in UK?
Registering your limited business or LLP
If you want to form a limited business or an LLP, you must first register with Businesses House, the UK's registrar of companies. Before you begin, you should ensure that:
Your proposed business name is accessible – you can easily verify using the Companies House name availability checker – and it does not include any of the sensitive words or phrases listed in government advisory publications.
You've used the same business name throughout your application and acquiescing paperwork.
You've registered your business name as a trademark to prohibit others from trading under it.
After checking all the items on the preceding list, you'll be ready to register your business name with Companies House.
Registering your sole trader business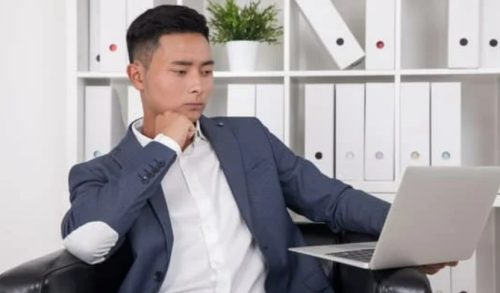 Are you alone, proprietor? You are not required to register with Companies House if this is the case. Instead, you should register with HMRC to notify them that you will be submitting an annual Self-Assessment tax return.
It is possible to trade under your name or use another name for your lone trader firm. However, sole trader names must not contain' limited,' 'Ltd,' 'limited liability partnership,' 'LLP,' 'public limited business,' or 'plc'.
be insulting, include a 'sensitive' phrase or expression, or indicate a relationship with government or local authorities unless licensed to do so
Registering your business partnership
If you're registering a business partnership name, you and your partner (or partners) must share business responsibilities. With a business partnership, you must: identify your collaboration by government regulations, such as not including a "sensitive term."
appoint a 'selected partner' (the person in charge of administering the partnership's tax returns)
profit-sharing among partners
If you are the nominated partner, you must transmit the partnership's tax return and register for Self-Assessment with HM Revenue and Customs. As individuals, all partners must file their tax returns.
You may register your partnership online, or you can print the SA400 and fill it out by hand. Fill out the complete form SA401 to become a partner.
When completing formal documentation establishing a partnership, it is essential to include the names of all partners.
Conclusion
There are various methods to register a business in UK, but they all need some registration. The degree of roll and general legal administration required is determined by criteria such as the size of your business and the number of legal owners or shareholders. You may form a private limited UK business online in as little as 24 hours or register a branch of your existing business in as little as four weeks. Read our above complete guide on register a business in UK. We hope our article will help you in setting up your business in the UK.