Working throughout the day may seem interminable, but it does not have to be. You have the right to take breaks and work the appropriate hours while at work. Please read our guide on how many hours can you work in a day by law UK to ensure you're not working too hard and that your supervisor obeys the rules.
How many hours am I allowed to work?
Most occupations do not allow you to work more than 48 hours per week (including overtime and rest breaks).
You may opt to work longer hours if you and your employer agree in writing. You may also opt out of the agreement if you provide your employer with at least seven days' notice. Working hours are limited to 18 hours a day, including breaks.
You cannot work more than eight hours per day or 40 hours per week if you are under 18. You cannot 'opt-out of the 48-hour workweek constraints even if your manager has signed the letter. More information about young employees may be found on our page on work for those under 18.
What is work time?
An employee's working hours do not include:
Statutory sick leave, maternity, paternity, adoption, or parental leave
Breaks for lunch (unless you have to work through them)
Your commute to and from work (unless you have to travel in the course of your job)
Being away from your office on call
Make sure to discuss working hours and breaks with your manager. It may also be beneficial to agree on when you begin and end your workday. In this manner, you can prevent misunderstanding and ensure that you meet your employment criteria.
Working Times Regulations Act (1998)
If you're 18 or older and your working day is at least six hours long, you typically have the legal right to 20 minutes of uninterrupted lawful breaks at work. You are also entitled to an 11-hour rest period between working days and an unbroken 24-hour work period once a week.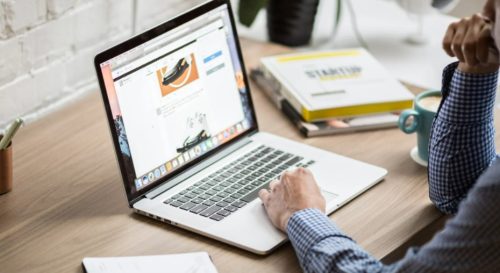 If you are under the age of 18, you should take 30-minute breaks every 4.5 hours if you work more than 4.5 hours. In addition, you will get a daily rest period of 12 hours between working shifts and a weekly rest period of 48 hours.
Keep in mind that if you miss your break for whatever reason, your manager is legally bound to provide you with compensatory rest. It is beneficial if you work a shift and often miss your breaks.
Exceptions to the working hour and break restrictions
Couriers, commercial drivers, members of the army and police, and security guards are among the vocations where the legal breaks at work and working hours are implemented differently. Whether you want to see if the exclusions apply to you or if you're simply interested in employment law, you may go to the government's website. There is no judgment here.
Weekly limits explained
Working time restrictions provide employees should not be required to work more than 48 hours per week on average. It does not imply that they may never work more than 48 hours per week – this is permissible as long as they do not surpass this number on average. The numbers should be based on the previous 17 weeks to determine the average.
While most employees cannot be forced to work more than 48 hours per week on average, they may opt-out of this requirement if they so want, enabling them to work longer hours. Nonetheless, they must do so willingly, and their choice should document in writing. A worker may also choose to opt-out for a limited time (for example, during a busy season for a company) or forever.
You cannot create an agreement with your whole workforce to opt out of the 48-hour restriction — although you may ask certain employees whether they are willing to do so, this must negotiate individually. If a worker refuses to opt-out, you may not fire or otherwise discriminate against them.
A worker who has opted out may alter their mind at any moment, but they will not be required to work more than 48 hours per week on average. They must provide you with at least seven days' notice to revoke their opt-out. If they agreed to it when they first opted out, the notice period might extend — at this point, you can set it to a maximum of three months.
You cannot compel workers to opt-out of the rules or force them to withdraw from an opt-out agreement.
The goal of the Working Time Directive
The Working Time Directive was put in place for two reasons:
1. Health and Security
The WTD's goal is to keep workers safe in the workplace. Working for lengthy periods without enough pauses or rest periods causes fatigue, leading to accidents or injuries. If a worker gets injured due to being overworked, you will seem terrible as an employer and will very certainly face a tribunal claim.
2. Keeping an excellent work-life balance
Workers will be happy if they can balance their time at work with time to relax, visit their family and friends, and pursue their hobbies. As a result, people will be more inclined to perform effectively, efficiently, and to a better quality. It helps you as an employer save time, money, and stress while keeping a pleasant and supportive corporate culture.
Conclusion
Workers covered by the Working Time Regulations shall not work more than 13 hours each day. Individuals must also not be obliged, without their will, to work more than 48 hours a week on average. Employees may agree in writing to work more than the average of 48 hours per week, and they may withdraw their agreement at any time. The hours worked by a person in a week are averaged out over a reference period.' A reference period of 17 weeks is considered typical. There are exceptions to the method for computing the reference period for particular sectors and professions and when the employer and employee representatives reach an agreement in a collective agreement or workforce agreement.