Even while OnlyFans has a reputation for hosting somewhat obscene 18+ material, it is not meant to use for that purpose. The site was designed for content producers to publish unique material such as behind-the-scenes films and images from their lives without worrying about other social media platforms censoring their postings. It is feasible to stay anonymous if you are interested in OnlyFans as a means to make money online. Continue reading to learn how to make money on OnlyFans without showing your face.
How to Make Money on OnlyFans Without Having to Show Your Face?
1) Do not use your name while registering for new social media profiles
You may utilise social media accounts (presumably with the same "stage" name as the Onlyfans account) to help promote your work. You may, for example, utilise some images on such accounts to help with the process of gaining new followers on the platforms and making the marketing more successful.
Create an additional email address to link to these "stage" social media profiles if you want to be extra cautious. These social media networks utilise algorithms that may promote your new account to individuals you know, so create a fresh start on these platforms if you're staying entirely anonymous.
2) Think about utilising a mask or being creative with your camera angles
You may wear whatever form of mask you choose to assist you to disguise your face, or you could employ camera angles that show you only from the neck down.
3) Do not flaunt your birthmarks, scars, or tattoos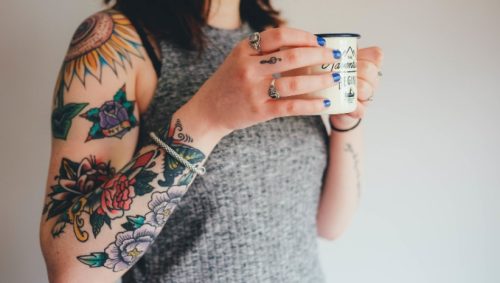 If you want to be extra security on the anonymous site, you could also think about disguising birthmarks, scars, or tattoos. This behaviour may readily reveal your identity, particularly if the person observing already knows who you are.
4) Avoid showcasing locations that your friends may be familiar with
You should also avoid any significant exhibition of the area in which you reside. Keep the angles on the room you're filming in as near to each other (only show the vital things, if you know what I mean) and don't show any other rooms in the home.
5) Make up for the lack of face interaction with good interaction
It is usual for the viewers to experience a sense of alienation from a person who creates material without displaying their face. It can make the whole subscription experience seem more remote and impersonal.
Some individuals may be interested in this, but others should not. However, it's a good idea to make things as lovely and flowing as possible with your OF audience.
You may accomplish this by responding to people's DMs and addressing requests. And generally being a welcoming person to your audience. Understand that individuals prefer to notice on some level. Or another and that at least some attention is required to return for more of your material.
Your audience appreciates you, and you understand them, so everyone is content.
6) Using OnlyFans' Geo-blocking tool, you may block your home's IP address or even your whole area
You may also use Geo-Blocking technology to disguise your IP address (or location) from other users or ban certain persons based on their IP address or region. You may also block users on OF based on their usernames. The Geo-Blocking option is already available when you access the OF platform. All you have to do is go to Settings > Security. You'll enter the locations or IP addresses you want to prevent from accessing your material there.
"Dedication" from some individuals on OF might quickly evolve into harassment, so don't be afraid to block anybody you later regard as a danger to your well-being or maintain your anonymity.
7) Think about employing a voice changer
If you want to be clear, consider changing your voice using audio software or not speaking in video or audio material.
The Advantages of Having an Anonymous Account
Naturally, the significant benefits of this choice are privacy-related:
Control who may follow you; fewer subscribers, but you can engage a dedicated following; the material is provided to a restricted number of individuals.
The OnlyFans leaks are one of the most talked-about subjects on the Internet. No one hacks the social network databases; photographs and videos are obtained through purchased accounts and then shared with the public. Of course, privacy settings do not provide perfect security, but they help keep the account safe from prying eyes and reduce the chance of leaks.
How to Spread the Word About an Anonymous OnlyFans Account? 
OnlyFance is mainly promoted via social media. The platform's exclusive feature is the option to establish two distinct accounts. First and foremost, register a free profile to publish publications accessible to all platform users. Use this account to showcase your work and direct traffic to your primary profile. Consider this account your Instagram, with the most explicit stuff reserved for the main page.

The basic account is the primary tool used by the designers of OnlyFans. You will need to publish as often as possible initially. Create a posting strategy and take take advantage of the delayed publishing mechanism. Your subscribers should be updated regularly with fresh material. Don't be hesitant to try new things with content, engage with your audience, and have sales and polls.
Is it feasible to make money on OnlyFans without showing your face?
It is unnecessary to expose your face to attract people to your material, but it will undoubtedly be more difficult. Many individuals sell simply images of certain areas of their bodies, so everything is possible as long as you can attract an audience.
Conclusion
Today is an excellent day to be a creative person. You may use social networks to locate others who share your interests, form your community, or build your brand. And, of course, earn money! Publicity is the inverse of success. Many content producers want to share their work but do not want to identify on the street. Such folks have a tough time making money on services like OnlyFans. The preceding advice will assist you in better understanding make money on onlyfans without showing your face.