Most WordPress users will find that using a Google Analytics WordPress plugin is the simplest way to integrate Google Analytics into their website. This can eliminate the need to modify your website's code.
If you want to integrate Google Analytics into your WordPress site, Google has you covered with Site Kit by Google, a simple yet effective plugin.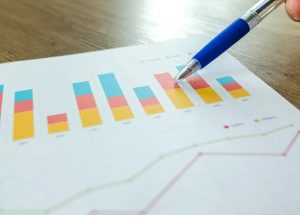 In just a few clicks, this free plugin integrates Google Analytics to your WordPress site, but that's not all. This plugin pulls data from Google's various services, such as Google Search Console, Google AdSense, and Page Speed Insights, in addition to analytics, allowing you to create a lovely dashboard using Google as your data source.
How to link Google Analytics to the Website using Site Kit Plugin?
First, you need to install a Plugin named called Google Site Kit.
Installing and Activating Google Site Kit WordPress Plugin
Step 1:
In the left sidebar, click the Plugins tab.
Step 2:
In the Plugin header, Click Add New button.
Step 3:
In the search bar, type the plugin name and install and activate it.
You'll be taken to the plugin's home page. A Google Site Kit banner will be displayed across the top of the website. By hitting the Site Kit tab in the left sidebar, you can access the Google Site Kit tool at any time.
Connecting the Google Analytics to Your WordPress Site
After you've installed and enabled the Google Site Kit plugin on your WordPress site, you'll need to set up a few things for it to work properly.
Google Analytics could be used to track the number of visitors to your website. You could use this information to determine which pages are the most popular, as well as where you are losing traffic.
To connect your WordPress site to Google Analytics, follow these steps:
Step 1 :
In the WordPress admin interface, go to the left sidebar and click Site Kit.
Step 2:
In the drop-down under the Site Kit tab, click Settings.
Step 3:
In the Settings, Select Connect more Services.
Step 4:
Under the Connect More Services, find the Analytics section and click Set Up Analytics.
Step 5:
Choose the Google account you just want to use.
Step 6:
You need to grant the account permission. If so, click Allow through the permission request windows.
Step 7:
The next page will be an overview of the permissions. Review these and click Allow.
Step 8:
Once you have clicked allow in the last step, click the Configure Analytics button.
This will link your WordPress site to your Google Analytics account. To make any analytics modifications, go to your Google Analytics main account.
You may examine your analytics from your WordPress admin panel once they've been configured. To do so, head to the Site Kit tab and then to the drop-down menu that says Analytics. This will take you to Google Analytics's home page.
Follow these steps to configure the Google Analytics to your WordPress website.