Whether you're new to the job market or looking for a career transition, many job seekers face difficulty finding a job with no experience. You must understand how to approach the process if you are looking for employment but have no prior experience in this sector or function. This post will look at several actions you may take to find a job without experience and jump-start your future career.
How to Get a Job with No Experience?
At times, navigating the employment market may be difficult. You need the experience to get employment, but you can't gain it until you work in your preferred industry. However, getting a job with no prior experience is more frequent than you believe. Several techniques improve your CV and your chances of success in job interviews. It may take effort and perseverance, but you will soon realise how valuable experience you already have.
Learn how to acquire a job with no experience by following these five steps:
1. Determine the holes in your CV
It is time to re-evaluate your CV if you believe you are under-qualified for the positions you want. Examine various job postings for the job offers you're interested in, and take note of the qualifications and experience they need. Next, compare this to the experience you've stated on your CV and cover letter to detect any knowledge gaps.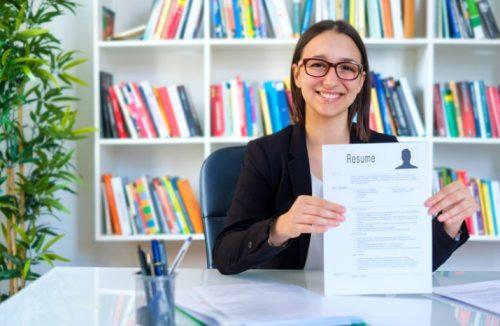 Completing this approach might assist you in identifying the experiences you are lacking and provide you with specific, attainable objectives to pursue. By doing so, you may begin to hone a particular set of talents and get the necessary expertise.
2. Expand your network
Establishing a solid network while looking for a full time or part time job with no prior experience is critical. You can remain up to speed on the latest industry trends and learn about new career chances by having contacts in the area you want to join and mentors you can seek assistance from. Here are some excellent areas to begin establishing your business network:
Events for networking: Networking events, whether in person or online, are an excellent opportunity to meet like-minded individuals and begin engaging with experts in your preferred sector. You may practise your communication skills by presenting yourself and your objectives to new people at these events, and you can build long-lasting connections that you can utilise throughout your career.
Social networking sites: Many businesses and professionals utilise social media to network and acquire new clients, and you can do the same for your brand. Having a professional social media account may allow you to contact individuals in jobs you're interested in, ask how they got there, and plan your path to your ideal career.
Organisations and societies: Several organisations bring together specialists from a particular industry. A fast web search might help you locate a helpful network to aid you through your career, from societies of other job searchers to groups for specialised professions.
3. Increase your experience
It's time to start filling in the gaps now that you know who individuals in your small business are and what experiences and talents you need to work on. Building your experience from the ground up may reflect your commitment to the field and your eagerness to learn, which can make your CV stand out from the crowd. Here are some simple methods to get experience for your CV:
Begin volunteering: Volunteering is an excellent approach to demonstrating your involvement in a particular region and positioning yourself as an active local community member. Volunteering may take numerous forms, so focus your volunteer efforts on your preferred sector.
Take a quick course: There are variously free or low-cost online short courses available in various sectors. They are an excellent method to expand your knowledge and demonstrate your commitment to ongoing professional development. Short courses are often flexible so that you may study on your own time.
Internships and apprenticeships are beautiful places to start, whether new to the business or just starting in your career. Although most internships are unpaid, they may give valuable on-the-job experience and are an excellent choice for students.
4. Concentrate on your transferrable talents
Even if you've just graduated from high school and are searching for your first job, chances are you have transferrable abilities. Transferable talents are a basic set of competencies and abilities that use in various settings and occupations. Some useful transferable talents that use in almost any employment include:
Communication
Organisation for time management
Teamwork
Careful consideration
So, suppose you're applying for a job with no prior work experience, and the organisation is searching for someone with communication abilities. In that case, chances are you can draw on a moment when you made a presentation in school or worked on a project with a group. Use these experiences to your advantage and position yourself as a versatile professional with well-honed talents.
The same idea applies to anyone seeking a new job. Take the time to analyse the essential talents in both your current and ideal roles to identify employment crossovers. You may help convert your lack of experience into relevant experience and boost your chances of persuading a hiring manager that you can handle the job's duties.
5. Make speculative job applications
You may begin making speculative applications if you've converted your lack of relevant experience into transferrable knowledge from your experience. There are two types of speculative job applications. First, you may submit a CV and cover letter to a firm before posting advertising, describing why you want to work for them and what you can add to the team.
Conclusion
If you haven't worked while at university, you may be in the classic catch-22 position where you need the experience to obtain a job and a job to gain experience. While this might be depressing, remember that you are not alone. Many other final-year students and grads will be in the same situation and have also focused on their academics for the last several years.