Building a home is something that many of us want to do. A completely new house created to your specifications. What's not to love about this? But before you can even begin to make it more than a fantasy, you must determine how much your desire would cost.
In the previous 18 months, everyone has spent more time than ever at home; therefore, making it a refuge is vital.
But what if you can't discover the ideal property in the correct area that checks all the boxes while remaining within your budget?
Of course, there is the option of designing and building your own ideal house or your second home, which is often the less expensive choice. But, how much will this genuinely cost for unfamiliar people, and how do you budget for it? Continue reading to find out!
How Much Does It Cost to Build a House?
What is the current average cost of constructing a three-bedroom detached house in the United Kingdom?
When contemplating the price of constructing your own house in the UK, the question "how long is a piece of string?" undoubtedly comes to mind. Still, an approximate estimate for building an ordinary 3-bedroom home of roughly 90 to 120 square metres in 2021 would be £240,000 – £365,000.
The price you pay depends on the site's location, the building's size and complexity, its design, materials, and interior fixtures and fittings. An essential kitchen costs around £6,000, while a bathroom costs between £1,500 and £2,500, depending on size and accessories.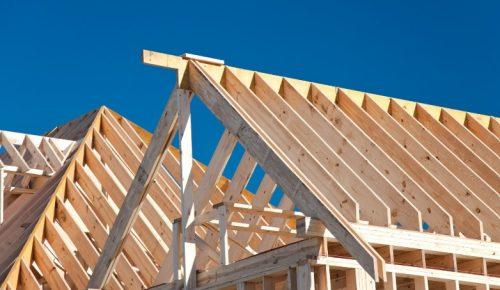 As a result, your ultimate prices can only estimate after you have all of these variables in place. You may need to adjust the budget as you proceed through the construction process if anything changes along the way. As a general guideline of money management, you should put aside an extra 10-15% of the entire budget as a contingency fund for any unforeseen charges.
What is the cost breakdown for constructing your own home?
First and first, unless you own the land, you will need to acquire the site on which the home will construct.
An acre of agricultural land costs between £10,000 and £20,000 on average. It is impossible to forecast an 'average' number for residential land since geographical variation in the UK is so great.
On the other hand, an estate agent specialising in land sales will be able to provide you with a guide to land prices in your region and an idea of how much to offer on a specific piece of land. Many estate agents and surveyors will also provide a valuation service if a reference price for a bit of property is not already in place or if you are proposing to acquire land that is not already for sale.
However, before purchasing any property, ensure that you can construct the house of your dreams on that land. You may apply for prospective planning approval on land you do not own, much as when you buy a home with the idea of enlarging. We would actively advocate this strategy to prevent costly disappointment later on.
Double-check that the land you're buying is acceptable and permitted for residential use. Similarly, suppose you want to use the property for commercial purposes or a combination of the two. In such a scenario, you must get the proper permissions, which may need a new application.
Using the services of a legal expert for the land purchase is just as vital as if you were purchasing a ready-made house to guarantee that the property is legally yours and that you may utilise it as intended.
Unless you have prior expertise in planning and developing houses from the ground up, the expenditures for an architect and structural engineer will be your next significant outlay. Depending on the size and complexity of the construction, professional costs (for your conveyancer, architect, and structural engineer) will be around 15% of the total project cost.
An architect will know the best materials to use and the sort of property most suited for your planned new home's location, helping you adhere to local planning authority rules so you may gain planning permission and identify a competent builder, plumber, and electrician (or a construction company that provides all of these services). As with any service provider, investigate and acquire quotations from architects and construction businesses. Valuable are personal recommendations. If you enjoy a newly constructed/under-construction house, ask the owner who designed and built it.
What about construction costs?
Cost depends on materials, size, style, and intricacy. Still, it will typically account for roughly 30% of the entire cost of your build project. For new house you have to invest money between £1,400 and £3,000 per square metre of floor area, or about £1,800 per square metre on average. If you don't work in metric, this costs between £130.00 and £279.00 per square foot.
Foundations, floor structure, superstructure (walls, roof beams, exterior cladding), roof structure and cover, drainage, electrics, plumbing and heating, interior carpentry, plastering, decorating, tiling, flooring, and landscaping.
Your architect and construction company may advise you on price and propose cost-effective options to get a comparable impact within your budget.
Property, professional fees, and home construction will take up most of your cash, but additional costs must be considered.
Examples
Self-build insurance protects you and the property you are constructing during the construction process. It is typically required by mortgage lenders if you are financing the build with a mortgage.
If you are directly hiring workers to work on your new house, you may need employers' liability insurance.
The expense of connecting utilities such as power, gas, water, sewage, and communications services.
Registration of your new home with the Land Registry.
Stamp Duty Land Tax – although this will be less than the stamp duty you would pay if you buy land to build on.
Demolition – any existing property structures must be demolished before your new house's development can begin.
Conclusion
While they are not minor undertakings, constructing a house from the ground up may be one of the most satisfying things you undertake. You'll have ultimate control over every aspect of your home, ensuring that it's precisely personalised to you and your family from top to bottom. But what is the price? That is the crucial question. While every job is unique (and hence every price tag), we've done our best to break down the costs. To learn more, see the above instructions.