In the United Kingdom, there are several sorts of job statuses. If you're thinking about starting your own business, you've probably heard terminologies like limited company and PLC, self-employed workers, freelancers, and single traders. In this article, we'll look at the latter: sole traders. What exactly is a sole trader, and how does this work category vary from others? Our Formations section contains all of the essential information on sole trader in UK.
What Is a Sole Trader In The UK?
A sole trader is a self-employed person who works for themself. They may sell items and services to other private persons or businesses, but another firm does not employ them. As a single proprietor, you may regularly enter into contractual arrangements to supply work. That contract, however, varies from an employment contract in that you are not on their employee roster but rather a third-party supplier.
In the most basic sense, your services are analogous to a software subscription that a company purchases. The sole trader is paid for their labour – not for employee benefits such as perks, pensions, and taxes.
It implies that sole traders must deal directly with HMRC, handle their taxes, money, and commercial affairs, and bear any legal consequences for their company's activities. The firm is run by sole proprietors – people. The lone proprietor runs the firm, from establishing pricing to finding consumers.
What is an example of a sole proprietorship?
Typical single proprietorships include freelance labourers, plumbers, gardeners, electricians, designers, and other professionals. Because anybody may establish up as a sole trader and supply a product or service, the range of sole trader company kinds is limitless. In terms of particular instances of what alone trader business is, here are two.
Akshay works as a dog walker: He finds people in his neighbourhood, charges an hourly fee, and walks their pets.
Chetna creates t-shirts: She has built up an online business and sells her creations to consumers all around the globe.
The most significant difference to note here is that the principal entity of the firm is both business owners. As a single proprietor, you may build a brand around yourself, but legally, you are the firm. For example, you must submit a self-assessment tax under your name.
What Is the Difference Between a Sole Trader and a Self-Employed Business?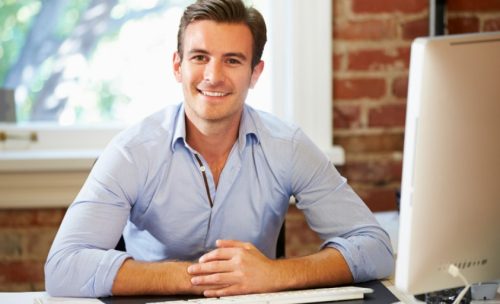 Being self-employed is a broad word that encompasses all types of labour performed outside of a typical employment contract. Owners of limited firms, as well as sole traders, are self-employed. The word self-employed indicates that you do not have a traditional employee position and are in charge of your job.
As a result, there is no distinction between being self-employed and being a single trader; the phrases are interchangeable. You must adhere to all conventional self-employment standards, such as filing a self-assessment tax return for income tax and National Insurance, registering for VAT if appropriate, and so on.
What Is the Distinction Between a Sole Trader and a Limited Company?
When asked, what is a sole trader? the most important thing to remember is that it is a self-employed position in which the person is the company. A limited corporation business, on the other hand, is unique. A limited corporation is a legal entity in its own right. People form a limited company, own the firm, and operate it individually. They are still self-employed small business owners, but they are not the firm and are officially an employee of another.
Chetna, for example, may form a little business called Chetna's T-Shirts. Chetna is no longer the recognised commercial entity that sells her products; instead, Chetna's T-Shirts is the company. Chetna owns and operates Chetna's T-Shirts as an employee and director.
A limited company does not have to be a major corporation. Even if you are the firm's only employee, you may form and register as a limited corporation.
The Benefits and Drawbacks of Being a Sole Trader
There is a reason you have the option of registering as a single trader or forming a limited company. Both offer benefits and cons, but it is crucial to choose the best choice for your company. So, what are the benefits and drawbacks of being a single proprietor?
Advantages of being a sole trader: Sole traders have a lot of freedom in their profession. You may begin selling items and providing services as a genuine company owner with little administrative setup (you are just needed to register as a single trader with HMRC).
You run the company, maintaining things in order and dealing with paperwork but avoiding many legal, registration, and managerial duties that come with running a limited company. Accounting, for example, is easier for a sole trader since you don't have to produce yearly accounts at the end of the tax year or deal with Companies House.
The disadvantages of being a sole proprietor include: You do not have the same legal protections as a single proprietor as a limited company. Because your company name is not a legal organisation, anybody may utilise you branding. You must first register as an LTD if you wish to protect your brand. In the event of bankruptcy or other legal problems, you are also the legally guilty party; however, in the case of a limited company, the business itself is the responsible entity, which means your assets are secured if the business fails.
Given the benefits and drawbacks of being a sole trader, sole trader firms are best suited to small, personal businesses centred on a single person that moves quickly and offers a constant but respectable return. For firms that begin to develop beyond It, need the assistance of others, or have a more complicated internal structure, limited companies are often required as a measure of personal protection at the very least and solid instruments for management and tax savings.
Conclusion
A sole trader in UK is a self-employed person who owns and operates a firm. Many people believe you are the business because a single trader company has no legal existence apart from its owner. In the above post, we discussed what a sole trader is, how to form one, and your continuing duties.