During an interview, you will most likely be asked, what can you bring to the company? Employers use it to find out why they should hire someone else rather than you. They want to know what you can do for them that they can't get somewhere else. You must convince the recruiter that you are the right person for the job and leave them wanting more. It's a great question since it gives you a chance to promote yourself in various ways. You should utilize your response to demonstrate your talents and how they may help the company you are interviewing. However, if you do not plan ahead of time, it may be a missed chance.
How to Answer the Interview Question "What Can You Bring to the Company?"
The simple answer is you: you bring to the organization all of your abilities, traits, values, interests, academic knowledge, internships, and life experience. However, you never respond 'me.' The most striking graduate-level replies contain instances of your accomplishments and data about the company: to answer questions like this correctly, you must scrimp on your employer research!
Use your knowledge of the firm to demonstrate why you would be a good fit. Consider your excitement for the profession and the company and your desire to make an impact.
Your response should indicate your characteristics, such as motivation and eagerness to learn the talents sought by the company. How you have exhibited them in the past — your response should indicate why you would be competent in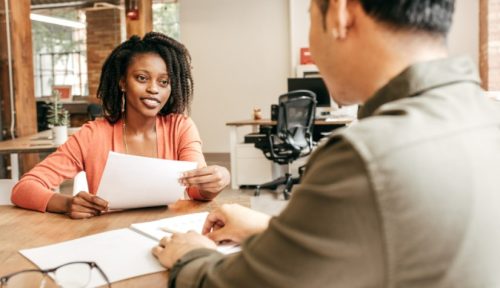 Do you like the company's CSR (corporate social responsibility) efforts, such as charity or community service?
Can you help with it?
Do you wish to join any of the company's networking, mentorship, or diversity groups?
What current knowledge or theory will you bring from your degree, if it is technical or vocational?
For example, student engineers are often taught and investigate the most current technological breakthroughs. As a result, they may be able to communicate current thinking on cutting-edge themes with colleagues who may not have had the opportunity to remain up to date on the most recent thinking.
This question requires neither underselling nor overselling: avoid both the 'Um, not much – myself, I guess' and 'Me – because I am the greatest applicant you will ever interview' sides of the spectrum. You want to become self-aware — someone who recognizes their abilities and talents but does not exaggerate them.
Base your response on facts and prior accomplishments. You should demonstrate that you understand the organization and why you would be a good fit, but you should also state that you are conscious that you have a lot to learn and want to do so at that company.
How to Respond to What Can You Bring to This Job?
If the employer asks what you'd offer to the position, your response should be 100 percent focused on why you'd excel in their unique function.
It's even more vital in this situation to avoid talking about soft skills and broad knowledge and instead concentrate on particular abilities and experiences that can help you succeed in your job.
It is also not the time to discuss your job ambitions, ideals, etc. They're searching for evidence of your capacity to succeed if employed for this position. You may discuss past comparable work, your degree and experience, etc. But give what is relevant to the specific job you're applying for!
Answering Mistakes to Avoid
When answering this question, you must avoid a handful of major blunders.
First and foremost, now is not the time to be modest or hesitant to speak well of oneself! It's OK to seem confident and demonstrate what you'd offer to the position or what distinguishes you from other applicants.
Also, as previously said, going into a job interview without thoroughly researching the firm and reading the job description is a major error.
You won't be able to answer this question successfully in the interview if you don't conduct your study (and you'll also struggle with many other typical interview questions). So, in your job hunt, don't overlook this phase!
The Distinctions "What Can You Bring to the Company?" and "What Can You Bring to the Job?"
These may seem the same question, but several differences may affect how you react.
When asked, "What can you add to the company?" the employer may be interested in learning about your softer qualities and technical ability.
They may also be interested in how you want to advance within the firm – whether the company will be a stop on your career path or intend to remain longer and progress in a manner that is also useful to the company.
Discuss how you would or have collaborated with other individuals. Perhaps you've served as a mentor to younger coworkers or have a track record of assisting others in improving their skills.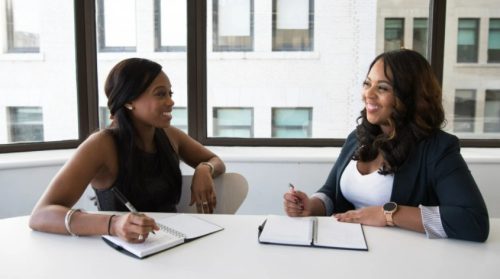 You should also use your response to demonstrate that you have the necessary abilities to get started right away, rather than depending on more training. It is about demonstrating how you intend to utilize your abilities to increase company income and success.
In contrast, asking, "What can you add to the job?" is more about your technical skills. It's not about your professional objectives or how you see the position evolving.
It is about displaying what training you have previously completed, certificates you have obtained, and experience that influences your operation. Discuss any particular software tools in which you are adept and instances of past work that have affected you.
Conclusion
This interview question is extremely similar to What can you bring to the company?' Both need you to market yourself and do preliminary research on the job before the interview. However, the corporate question challenges you to go beyond your initial position and consider how you may assist the organization in the long run. Employers ask what you can add to their business or position for various reasons, and you must be prepared to respond if you want to get hired! We've gone through why interviewers ask this question, what attributes they're searching for, the best react method and several response samples in the preceding post.