Your firm's name should represent its expertise but should not be overly wordy. It should be eye-catching yet not too similar to other brands. The named procedure may be one of the most time-consuming aspects of beginning a firm. Your brand name acts as a pillar around which you may create a picture in customers' minds and develop a market presence. It isn't easy to succeed as a tiny firm.
It takes an incredible lot of effort to start a business and keep it going for the long haul. That bleak start isn't designed to discourage you. It simply emphasises the significance of every choice made by a company owner. It begins right from the commencement of a company's development. Long before you contemplate startup financing phases or even stocking items, it all starts with your company's name.
Naming a Business – Top 9 Tips
1. Be Patient in the Beginning
Even the most patient entrepreneurs will be tempted at some time to speed through this procedure. It is crucial to remember that you may change your mind about a business name later by registering for a DBA or altering the official name of your company.
However, rebranding a company name that your consumers already know might take time and your hard earned money. It will be part of your logo, marketing materials, and domain name, which will need to be altered and disclosed to your consumers.
Rushing the naming procedure at the start might result in an uninteresting and unmemorable name for both you and prospective clients. You're ready to pour your heart and soul into creating your new company; don't skimp on the name.
2. Understand Your Company
What is the significance of a name? Any successful entrepreneur will tell you the same thing: everything. Your company's name is the first impression you will make on potential consumers. It is critical to establish your organisation's goal, vision, values, and target audience as much as possible.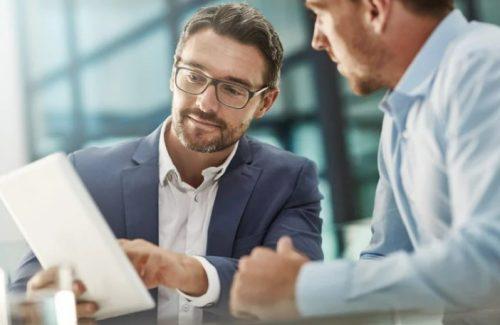 If you haven't previously created a business strategy, now is a wonderful time to do so since it may help you choose the appropriate name. Then, consider representation: analyse the context of your company's name in the industry, how it improves your brand's image, and how your writing style will affect your customers.
3. Keep It Brief and Simple
The easy and catchy company names are the most memorable ones. They aren't too short or too lengthy, and they use whole words rather than initials or acronyms.
While experts advise against using initials as a company name, they recommend thinking about acronyms. Because acronyms are often simpler to remember and express to others, your clients may refer to your firm by an acronym—a well-designed name protects against an embarrassing or detrimental acronym.
Finally, the name you choose should be simple to say. The advantages are more extensive than you would assume. According to a new Princeton research, a company's stock success is strongly related to how easy it is to pronounce its name. Some experts advise evaluating the meaning of the words and how the name sounds in another language.
4. Use Descriptive Language
Your company's name and brand are inextricably linked. The name should ideally elicit pleasant thoughts and offer a clear message about who you are and your positive characteristics. Try to use descriptive terms so that customers understand exactly what your company provides. Remember that your objective is to establish a unique name that instantly affects the individuals you want to target.
5. Tell Your Company's Story
Is there a unique tale behind your new venture? If so, use your name to tell the public about your experience. It will help people identify your firm, but it will also assist in establishing the nature of your brand.
6. Don't Include Your Name
While it is common, today's leading branding gurus advise against naming your firm after oneself. Piper's Pet Store has a lovely ring to name, but is it memorable? If you choose this path, be aware that you risk painting yourself into a corner of growth and overall success.
7. Create a Business Name and Use a Name Generator
When brainstorming, choose two to three phrases that embody your company's goal and beliefs while also demonstrating the goods/services you will provide. Now, think outside the box and have some fun.
For example, back to the Fuchsia (a flower store) and Pastabilities (a pasta restaurant) use clever wordplay in their company names.
Many well-known companies have achieved success by merely merging two nouns. Salado, for example, plainly states that their restaurant specialises in to-go salads, while TripAdvisor assists customers in planning their forthcoming holidays.
8. Conduct a Business Name Search at Your State and Federal Levels
If you want to incorporate or form an Limited liability company, you must do a business name entity search in your state to check that a comparable company name does not already exist.
States prohibit new firms from using names that are too similar to those of current registered businesses and may occasionally reject formation files due to name similarities. As a result, we suggest using a company search tool with each name you select.
9. Confirm That a Domain Name Is Available
When settling on a name for your company, check sure an appropriate domain name is accessible.
A.COM domain is still the most memorable Top-Level Domain (TLD). TLDs also contain extensions like as. Net,.org,.co, and an ever-growing assortment such as. Guru or. Shop. However, most experts believe that the name of your website is significantly more crucial than whether it ends in ".biz" or ".net." If your intended name is not accessible as a domain name, you should investigate other options, even with minor modifications.
Conclusion
Finding the correct name for your small business may make or break your success. A bad name may cause more than just a failure to connect with clients; it can also result in insurmountable economic and legal obstacles. On the other hand, a clear, strong name may be incredibly beneficial in your marketing and branding efforts. The above is a comprehensive guide on the name of your company.