The internet is ideal for making a passive income, earning quick cash, or developing a multi-million-pound (or dollar) company concept. Working from home, overseas, or even while travelling is possible when you make money online. Whatever your skillset or degree of expertise, the internet provides endless chances to make money. It's also fast and straightforward to get started in most circumstances, with no equipment or upfront expenditure required. You can access the internet from anywhere globally, which means you may pick and choose which ideas to implement as and when you need to generate money. Are you ready to begin? With this exhaustive list of the top 20 make money online for beginners, you can find your perfect income.
How to Make Money Online for Beginners?
1. Developing Digital Content
Everyone has a skill, talent, or knowledge and experience that they may contribute. Whether writing about your path or adventures or teaching others about something you're excellent at, putting it out there online is a terrific place to start. It's accessible in several formats on several websites.
2. Product testing and evaluation
Brands and corporations continuously look for individuals to test, evaluate, and offer feedback on their goods before being released to the public. Companies that need regular product testing include those in the electronics, toys, food, and cosmetics industries.
3. Work as a freelancer
Freelancing to sell your goods or services on sites like Fiverr or Upwork is a method to supplement your income. It might include selling images or graphic designs and providing services such as translations, editing, and entertainment – you name it. Many companies in the United Kingdom need assistance in developing and maintaining their online presence. You may earn a freelance writer or web designer career by working for many customers.
4. Develop an app
Every year, the minds behind today's popular applications make millions of dollars. Amateur programmers are now plenty, but developing game-changing software is more complicated. An app must be unique, engaging, and, most importantly, ubiquitous to become viral. Take, for example, TikTok. The online video sharing platform beat older competitors like YouTube and Instagram as the most downloaded app on the Apple Store in 2019.
5. Establish your website or blog
You'll need a laptop, an internet connection, and a solid imagination to get started. Blogging has been around for almost twenty years and has generated numerous billionaires. At first, all that is necessary is a primary webpage. There are various blogging systems available today, and it will take you at most a day to develop a website, with Wix or Weebly taking approximately 4 hours. Choose your niche carefully and do a preliminary study. Before you begin blogging, you must have a clear vision of your blog, from the design to the menu to the logo.
6. Learn how to be a white hat hacker
White-hat hacking may be for you if you have the technical expertise and prefer working under pressure. Penetration testing, which entails evaluating a company's security on all of its computer systems and networks, is handled by white hat hackers, also known as ethical hackers. You must be an expert in coding and cryptography and have sound judgment.
7. Learn SEO techniques and virtually assist company owners
Learning about SEO is the most critical factor in your ability to work from home. Search engine optimisation, or SEO, is becoming more important as Google, the world's most popular search engine, takes over more and more elements of our life, regardless of what we're looking for.
8. Participate in paid internet surveys
Businesses constantly seek ways to get insight into their consumers' attitudes and demographics to improve their goods, services, and marketing initiatives. Many companies use online surveys to acquire public feedback as a market research approach.
9. Establishing an online brand
If you prefer the security of having the backing of a well-established company, being a member of an existing successful brand may be worth considering. The franchise model has served many well, but it is just now beginning to appear in the digital economy. Examine the numerous internet franchise options to learn what this industry offers right now. As you can see, there are online franchise opportunities in practically every field, from education to marketing, whatever your interests and skills are.
10. Purchase and sell cryptocurrencies
Buying digital money such as Bitcoin, Ethereum, and Litecoin at a set price and selling it for a profit using services such as Coinbase exchange. Cryptocurrency is decentralised, which means it may be moved directly from seller to buyer without a bank. In principle, cryptography is therefore resistant to government intervention.
11. Begin your career as an affiliate marketer
For those of you who, like me, have never heard of an affiliate, here's a definition from the business directory: A firm that offers other merchants' items on its website. Visitors to the firm's website may purchase items from there. Still, the transaction is completed at the principal's site, which pays a commission to the website from which the order originated.
12. Start a YouTube channel
Do you aspire to be a YouTube sensation? It's simpler than you think to get started. The technical requirements are straightforward: to post films, you'll need a camera, a computer, some editing software, and a high-speed internet connection. To become a well-known YouTuber, you must put in a lot of work. You'll need to be regular with your uploads and choose a renowned speciality, such as daily vlogs, gaming, or tech videos. There are over 31 million YouTube channels – what will set yours apart?
13. Sell Your Photographs
Do you have photographic abilities, or do you reside in a region where photographs are in high demand? Are you a keen photographer? Selling stock photographs is an excellent method to monetise your passion. Individuals and businesses use stock photography to save time and money instead of scheduling a photo session. Bloggers, news reporters, and website owners need stock photography for their sites.
Companies would often buy a membership to a stock agency, which grants them the right to use any stock picture on the site for the period of their subscription. Stock photography websites are massive archives of images that span practically every topic imaginable. So, how exactly does it work? Photographers may upload their photos to one of many massive databases, from which magazine editors, designers, and any firm with a website can buy them.
14. Purchase and resell limited-edition streetwear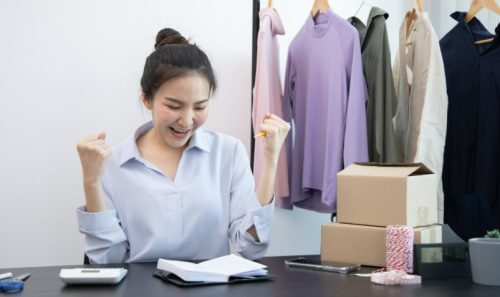 Resellers purchase popular items and resell them for a profit. Existing resellers are experiencing returns of up to ten times their original investment due to increased public demand for limited edition streetwear from labels such as Supreme and Yeezy. The most lucrative things to resale are limited edition ones. As a consequence, the secondhand market is quite crowded. Study as much as you can from seasoned resellers to increase your chances of success.
15. Produce instructional videos
In recent years, YouTube has become the go-to source for video courses and education. Instructors may monetize their videos by charging a membership fee or encrypting content that is only available to paying customers. Instructors may monetise their films by charging a membership fee or encrypting material for paying clients exclusively.
16. Purchase and resell domains
The internet domain CarInsurance.com was sold for more than £38 million in 2010. This amount is not representative of the typical domain sale, but it does indicate how lucrative the market can be. The inexpensive cost of owning domains makes it an excellent opportunity to generate sizeable additional revenue. Domains may purchase for as low as £0.99 per year through domain registrars such as Godaddy and Squarespace. Companies will seek out the name they want for their business. Therefore marketing in the domain itself is an intelligent approach to promote.
17. Launch a Successful Podcast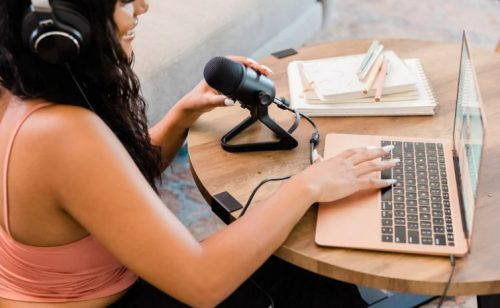 The growth of audio content as a viable content marketing channel is more pronounced than ever before. Podcasts are listened to by 32% of Americans every month, the same number of individuals who attend church regularly. You may design your programme, cover subjects that interest you, establish an audience, and monetise your podcast with commercials and sponsorships by starting your podcast. To get started in podcasting, you must first choose a podcast hosting service to store your files and distribute them to all leading platforms like iTunes, Stitcher, Spotify, and TuneIn.
18. Open an e-commerce shop
Opening an online shop, often known as an eCommerce company, is a realistic way to make money online. An internet store is significantly more lucrative than a brick-and-mortar store since it removes the need for rent and property insurance. Ecommerce businesses allow for tremendous development since you may target people from all over the globe.
Keep up with hot product trends: capturing the market just before a product becomes viral might make you thousands of dollars. For example, sellers that capitalised on the fidget spinner boom had their original investment repaid 10 to 20 times over. Setting up an eCommerce store is straightforward with platforms like Shopify. To make a lot of money, you'll need to build a strong brand and publicise your business on social media and via Facebook ads to get people to visit your website.
19. Become a member of a Social Investment Network
Social investing networks enable you to cooperate with other traders, make intelligent transactions, and monitor your stocks, index funds, and cryptocurrencies using online tools. A handful of the most productive social investment networks are listed below. Personal Capital, often known as wealth management for the internet era in trading circles, assists you in your financial investments via an intelligent data-driven management strategy.
20. Begin trading online
Trading online may be a potential money-maker: online trading is buying and selling stocks, shares, and currencies for a profit, generally via an online broker. The number of individuals trading online has increased dramatically in recent years. The FOREX market, which sells several currencies, alone has a daily trading volume of 3.9 trillion pounds. The best advice for every aspiring trader is to do study, research, and research. To become a good internet trader, you must meticulously research the market. You'll need to be knowledgeable about various types of trading and market trends.
Once you've learned about the market, you'll need to determine what kind of trading you want to do: cryptocurrency, for example, has proven to be a popular medium in recent years. Next, choose a broker to help you purchase and sell stocks. Etoro, Plus500, and IG are all popular trading platforms. Many trading platforms provide trading simulators for inexperienced traders to practise on; before participating in genuine transactions, customers employ the opportunity to trade with no money in play.
Online trading will always be dangerous, no matter how much homework you do. Only 5% of internet traders are profitable. The secret is to start modest and gradually increase your investment as you acquire experience. Always limit your transactions to a minimal proportion of your total accessible funds. That way, one poor trade will not wipe you out.
Conclusion
Everyone in the UK wants to learn how to generate money online fast and efficiently, and with more remote working options available, it's never been simpler. Above is the most practical tutorial on the internet with proven and tested money-generating strategies, emphasising the significance of digital skill development and how you may do a job doing what you like online. So take some notes and return to the above guide as we continue to add new techniques and proven ways to make money working online or from anywhere around the globe.
The above is a comprehensive handbook, and all of the methods described have shown to be effective in the digital world for many years. However, we recommend that newcomers begin with the top 20 genuine ways to make money online for beginners. They are long-term and have been shown to help individuals generate passive income streams from the internet.