In rare situations, it may be essential to decline a job offer. Sometimes a job offer isn't a suitable match or presents you with two chances simultaneously. While it may seem difficult, rejecting a job offer might become less complicated if you follow a few tips. This article includes advice on how to decline a job offer respectfully and example emails that you can tailor to your circumstances.
How to Decline a Job Offer?
Here are some pointers for declining a job offer,
Avoid procrastination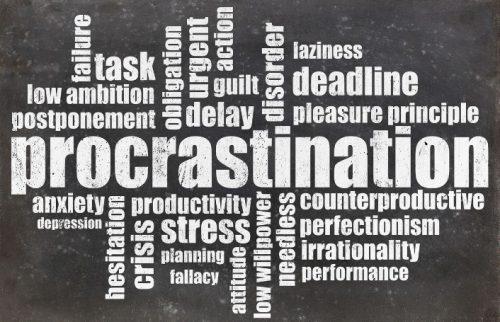 Don't put off writing to the company after you've decided to refuse the offer. Notifying the firm will allow them to proceed more rapidly through their procedure.
Keep it short, brief and to the point
Begin by being honest & direct in your communication. Don't overdo it with praises about the firm or the individuals you've met—this is a rejection letter, after all. Say what has to be conveyed as gently as possible without avoiding over-emotion.
Express gratitude
Do not skip to say a thanks to the hiring manager for taking the time to read your submission. Above all, be grateful in your writing, letting the recruiter and hiring manager know you value their time and work.
Give a rationale but don't be too precise
Your reasons for declining the offer might be as simple as the corporation not providing you with the desired money. Perhaps you weren't sure you'd get along with the recruiting manager, or you weren't enthusiastic about the organisation. All these are legit reasons to decline a job offer, but they cannot be mentioned in your refusal letter. It is sufficient to state that you have accepted another job offer or that this employment offer is not a good match.
Think about volunteering to remain in contact
If you struck up a friendly rapport with the hiring manager, but the position wasn't a good match for other reasons, try offering to remain in touch and provide further contact information. Don't feel forced to share this information, but some individuals may view this as a chance to expand their professional network.
Job Offer Rejection Letter- How to write!
Understanding how to decline an accepted employment offer might boost your confidence. Here are the procedures for writing a letter rejecting a job offer you have already accepted:
Be confident in your choice to decline the employment offer
You should think about your choice carefully. You must be positive that you do not want the position. Before contacting the company, list the benefits and drawbacks of rejecting the job that you have previously accepted.
Review your contract
You may have reached the point where you are signing an employment contract with your employer. If this is the case, you must carefully examine your contract to determine the terms and circumstances for terminating your job. You may discover a time limit during which you might reject the job offer because of any highest paying job.
Move fast
While you should carefully evaluate your position and study your contract, you must act as soon as possible after you have decided to reject the employment offer. Your employer will appreciate your quick notification and be more inclined to respect your choice.
Consider options
Consider what you would be ready to take instead of turning down the employment offer. Consider if the employer could provide you with anything that might entice you to rethink working with them. Consider these options carefully before contacting the firm. Consider renegotiating your job conditions if you believe better pay, fewer hours, or other duties will make you rethink refusing the offer.
If you believe the job would need too much time commitment owing to a lengthy commute, inquire about the option of working remotely. Alternatively, if you've decided that you can't work full-time because you want to return to school, ask if they'll work with your schedule.
If your choice is based on personal circumstances, ask your employer if you might be given more time to make a decision. Your circumstances may alter and enable you to accept the offer.
Be trustworthy
Always be honest with the company about why you're declining a job offer, but do it gracefully and without disrespect.
Express thanks
It is essential to express gratitude to your employer for the chance that they have provided you. Let them know how much you liked meeting them during the interview and how pleased you were with the firm. Concentrate on your excellent interactions with them and what you love about them. You may wish to work for this firm again in the future, or you may discover your interviewer working for a different company you interview with, so always be friendly and thankful.
Take up the phone
While you may be worried about calling or meeting with your employer to deliver the job rejection, there are benefits to doing so. Calling the employer first is professional and personal, allowing you to explain your situation before delivering the cover letter. This increases your chances of maintaining a favourable connection with them. After you've had this chat, you may decline the offer in writing or by email.
Gain knowledge from your experience
After you've denied the job offer, take measures to learn from the experience and attempt to avoid it in the future. Before taking another employment, thoroughly analyse the offer and request more time to decide if you need to.
Conclusion
You conducted a job search, applied for the position, was interviewed and were offered the position. However, after accepting the new position, you realised it wasn't the ideal fit for you. Knowing how to refuse a job offer you've already accepted professionally and kindly is critical if this occurs to you. In the preceding post, we highlighted factors to consider when refusing an accepted job offer and how to do so graciously and professionally.