Knowing how to ask for a raise may be challenging to handle. Talking about money is not something that many people are used to, but understanding how to approach your supervisor for a raise is a vital skill for your job. You are rewarded for the job you perform, and if you believe that you have outgrown your wage by constantly going above and beyond your responsibilities, you have the right to request compensation. We all think we're worth more money, but there are rules to follow when negotiating a raise.
You're undervalued, overworked, and worth your weight in gold, yet you're paid like a peasant. So, what are you holding out for? It's time to request a raise. Now, storming into your boss's office and demanding more money is probably not the ideal strategy, but there are certain things you may do to persuade them to see things your way. Continue reading our guide on how to ask for a pay rise. It'll surely help you.
How to Ask for a Pay Raise?
1. Recognise your value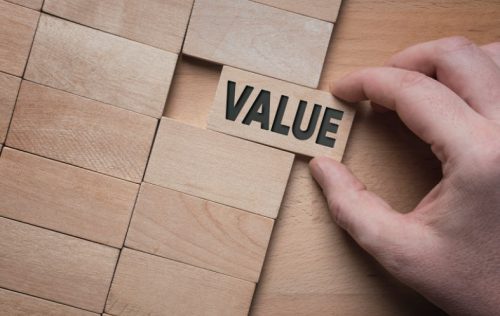 It would be ideal if you completed some research to figure out your worth. Salary comparison websites, recruitment agencies, and human resources departments may help you figure out how much you should be paid based on your experience and profession. Depending on your position, you may have tangible proof to support why you deserve a raise, such as sales objectives completed, contracts signed, significant projects and goals accomplished.
2. Everything revolves around timing
Knowing when to ask is often as crucial as knowing how to ask—for example, choosing a moment when everyone is in a good mood. Such as after the successful conclusion of a project or upon signing a significant deal with a customer. Find out when your employer sets its budget, if feasible, to ensure you're asking at an appropriate time.
3. Self-assurance is essential
You may feel uneasy, but strive to project confidence. A wage increase should address professionally. In this style of discourse, trust is essential; talk slowly and thoughtfully, and reiterate your ideas. While it may seem impolite to request a raise, it is OK to seek financial compensation for your efforts.
4. Be specific
Although it may seem paradoxical, an academic study has indicated that asking for a particular and exact pay might be more effective than asking for a rounded-up sum. According to the study, those who provide a specific sum are more knowledgeable about the worth of its expertise. Being exact indicates that you have done your research.
5. Make a note of it
Write a suitable salary raise proposal to make things official. Before meeting with your supervisor or manager, experts recommends providing a written copy of your case. It demonstrates that you have done your homework, examined your skills and justifications for a raise, and prepared for the talk. It's also a professional approach to value a business.
6. Avoid ambushes
No employer will like being put on the spot, so try to give your supervisor or manager plenty of notice of your plans. It may be wise to seek a performance evaluation and then express you want to discuss wages. You should be professional and address the matter in private.
7. Be practical
Yes, it would be lovely to get paid millions, but asking for a very high figure would not help you much — particularly if your small business is now failing. Before asking, it is critical to be informed of your industry, firm, overall performance, and the broader market situation. Covid has destroyed several sectors in recent months. As a result, whether you work in hospitality, tourism, travel, or entertainment, it may be deemed insensitive to request a raise if the firm is experiencing financial difficulties.
8. The art of bargaining
Confidence is essential in bargaining. Keep your ideas and logic consistent, convey your position concisely, and try not to be frightened of failure. If you are kind and reasonable, this should help your case.
9. Have a backup plan in place
It is not always feasible to get the desired wage increase. If it seems that the negotiation is not going anywhere, consider alternate goals to work towards. It might entail obtaining a more senior work title, mainly if your present position has developed over time. You might also request more vacation days or professional development opportunities.
10. Be prepared for a NO
Your nicely phrased request may not always be granted. Don't let it bother you. It's good to prepare for a no, particularly in this atmosphere psychologically. Instead of being irritated, frustrated, or disappointed, try to figure out why these are the way they are. If it is based on your performance, it is an excellent chance to learn what you can do better. If you believe the choice is unreasonable, it may be worthwhile to consider alternative organisations in the same industry – after all, you are not inseparably linked to your company.
Conclusion
Money can be a touchy subject for us Brits, with many of us preferring to ignore financial issues. But what if you work hard and reach all of your goals. And your income still does not reflect your value to your company? Few things are more nerve-racking than requesting a raise. Asking for extra money may be difficult, but completing the proper study and preparation can boost your confidence and set you up for success. Getting a sense of pay in your field, finding methods to show your success, and checking in with the broader picture – including economic circumstances – are all strategies to prepare for a compensation talk.
Make an appointment with your boss or supervisor next. Ideally, it would help if you did this quietly and in person, but a video chat is also an option. Request a brief meeting to discuss your wage instead of bringing it up at an unrelated meeting or without warning. Use the script above as a guide when you're ready to talk.